Description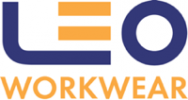 Product Information
Warm and Comfortable. Certified to 50 Washes.
The Leo Sweatshirt range has been greatly improved for 2017 with a fantastic new diamond quilt fabric which is tougher, warmer and more comfortable, with 100% cotton against the skin.
A popular favourite with Harvey Supplies customers, in stock now!
The stretch reflective tape and inner cotton fabric makes it a comfortable fit for the wearer.
See below to find out what we actually thought when we tried it for ourselves.
Goes perfect under a Hi-Vis Bodywarmer when that extra layer of warmth is needed.
Add your company name/logo by clicking the branding link above.
Features
ISO 20471 Class 3 1/4 Zip Sweatshirt
Grey trim
Class 3
Railway Group Standard GO/RT (Orange)
Ribbed Cuffs & Hem
1/4 Zip Neck With Puller
Stretch Reflective Tape
Reflective Tape: Retromax ISO 20471
Length 68-84 cm
Fabric: 280GSM 71% Polyester, 25% Viscose, 4% Elastic
Tried & Tested 
Talk about keeping up with today's fashion trends. The 1/4 Zip Sweatshirt design is not only practical but stylish too! Trendy 1/4 zip giving you that in-between option for when you want to slightly cool off after a big job but not too much that you let all the heat out.
The Brynsworthy has the diamond quilt fabric just like the rest of the range and when we tried it for ourselves we experienced the same warmth and comfort as the other sweatshirts.
What we particularly liked about the Brynsworthy is that unlike other pull-over jumpers, it has a raised hem. The perfect solution for stoping that cold draft down your neck and back. Upon trying this for ourselves, we and our trusted partners found that this was a key feature to chosing this product over others.
Yet another garment that the manufacturers had devoted a lot of thought to, and one we would happily reccommend to our customers.